Number Fun AND Halloween! (3 FREEBIEs included)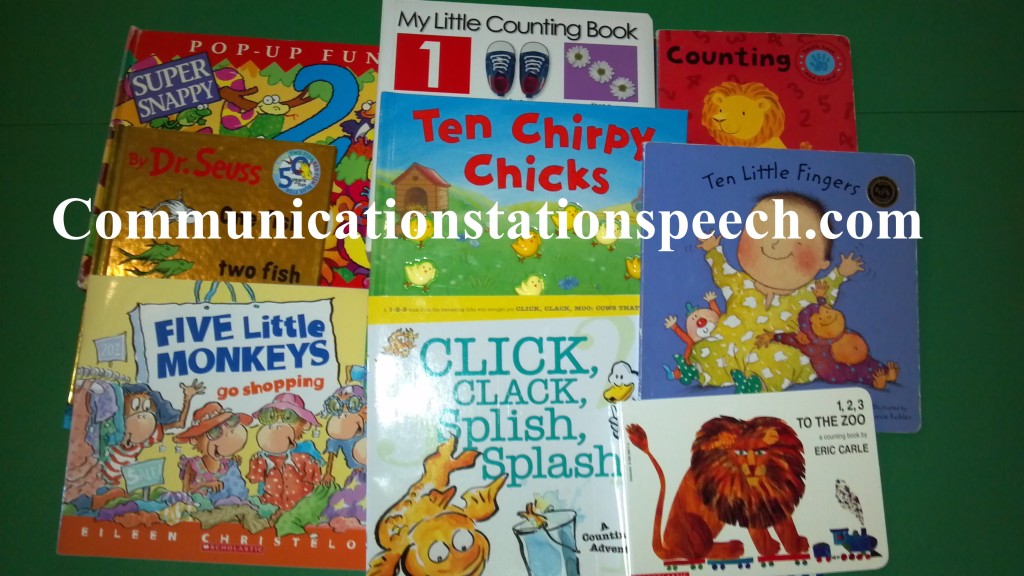 I haven't updated you in a while on the home PK fun, my son and I have been having so I thought I'd take this moment to share.  Over the past two weeks I've been incorporating some number fun into our Halloween activities.  So check it out!
Here are some of the books we have been reading that incorporate number concepts in them (pictured above).  We've also been reading TONS of Halloween books in the evenings before my son goes to bed.  To see a list of some of those books you can click here.
Keep in mind the following activities happened over a two week period!
Ok so what have we been up to?
First we started with some simple number match up games!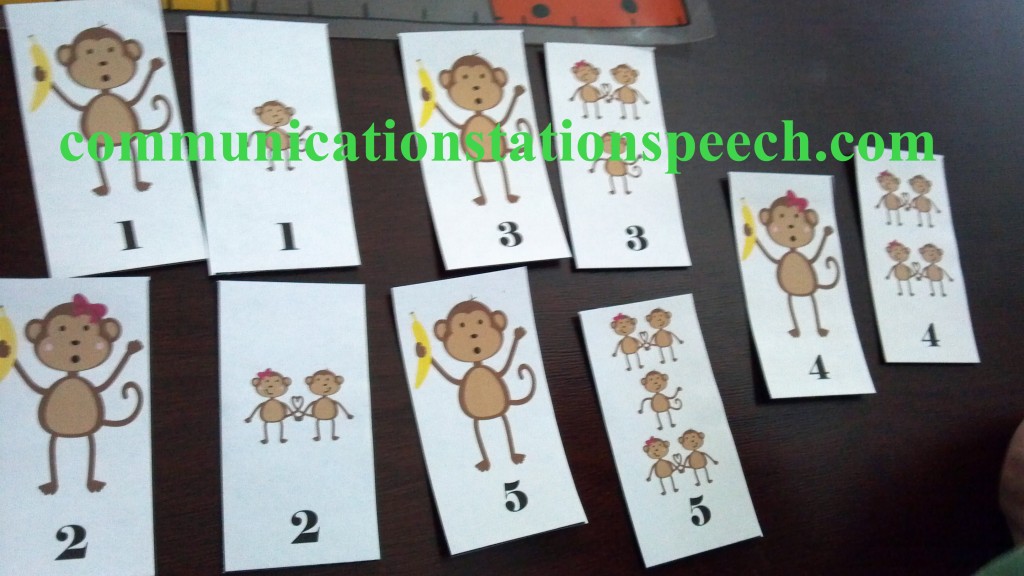 Matching the numbers on the bananas to the number of monkeys!
Then we make some "pop"corn on the cob by placing the correct number of pieces on each cob!  (I saw something similar on Pinterest somewhere.  They used candy corn which is so cute, but I didn't have any in my house at the time so…alas we used popcorn!)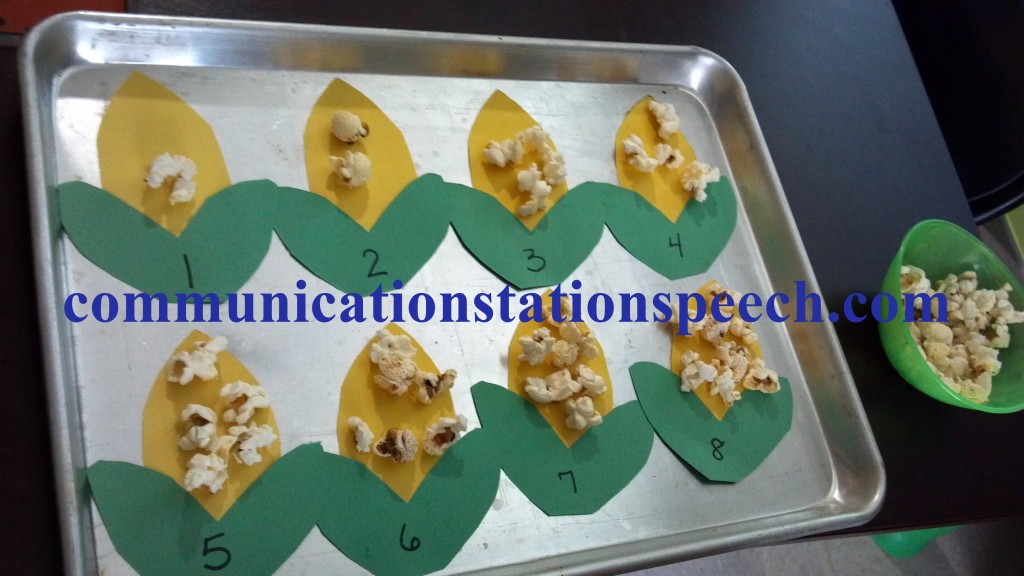 How cute is this Pumpkin Number Match up puzzle?  I found this floating around on Pinterest as well.  You can grab it here!
My son successfully matched the puzzles!  "6" and "9" are tough numbers to know but thank goodness there is only one possible match with these puzzle pieces!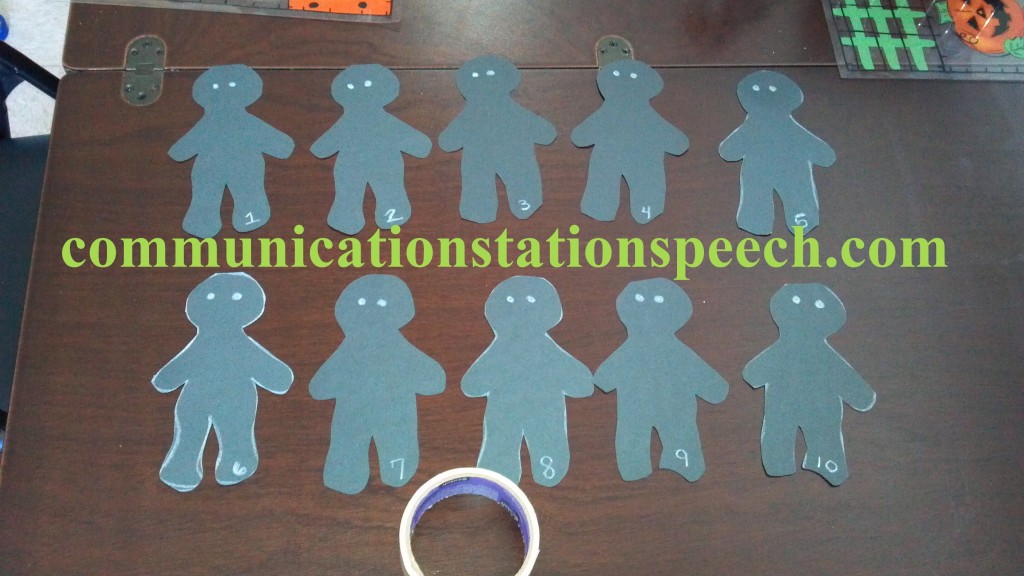 This was another great idea I modified from Pinterest.  They are supposed to be mummies but I guess that's what I get trying to draw them free-hand. Ha!
My son had a great time counting out the number of masking tape strips each mummy needed based on the number on each foot! After this activity we read "Where's My Mummy?"
Then I punched wholes in each one and made homemade mummy garland, which is now decorating our house! 🙂
This is a fun book too!  Ten Timid Ghosts is a great way to work on counting, subtracting by one, recognizing numbers, etc. (there's also some great rhymes in this book which is perfect for phonological awareness).
I printed out these cute ghosts and the witch from Microsoft PPT!  You can use this freebie as well!  It doesn't have to be specifically for this book. You can also use it for other activities if you'd like.
What does this activity entail?  
10 Ghosts, 1 Witch, and Numbers 1-10 so you can match the number of Ghosts with the correct numeral!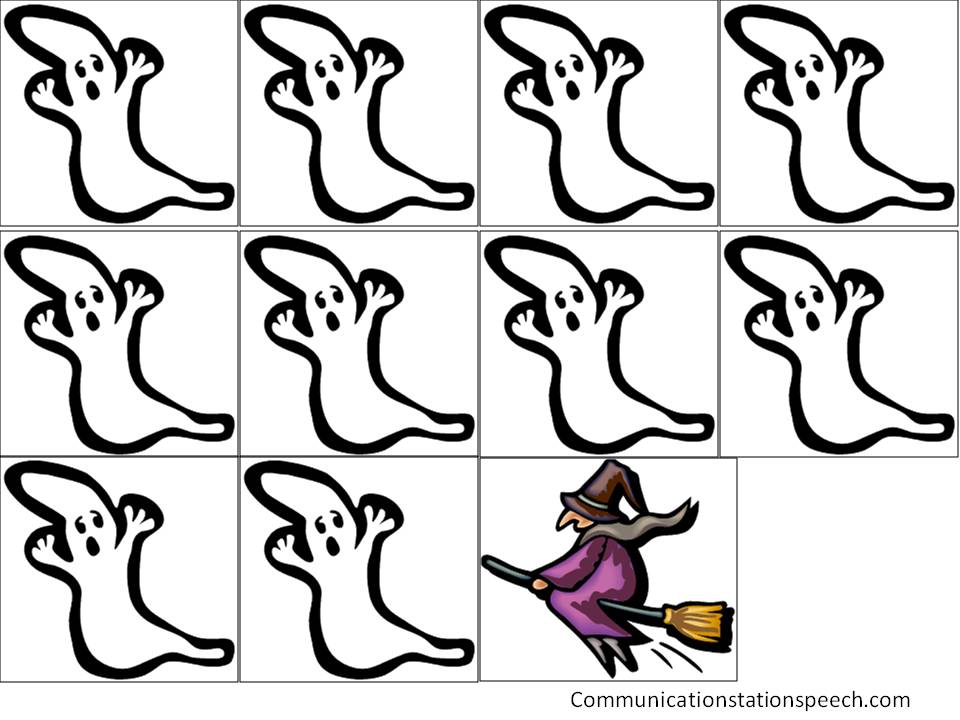 Want your FREE Copy of activity?  GRAB IT HERE if you like!  
P.S.  ALSO if you are looking for an AWESOME FREEBIE that has a ton of Halloween themed poems/songs…check this out!
Other types of Halloween Fun we've been having:
Here's a human spider web my husband and I made for my son and his friends to crawl through!!!!  Lots of problem solving and gross motor planning and movement needed to complete this task without ripping the web!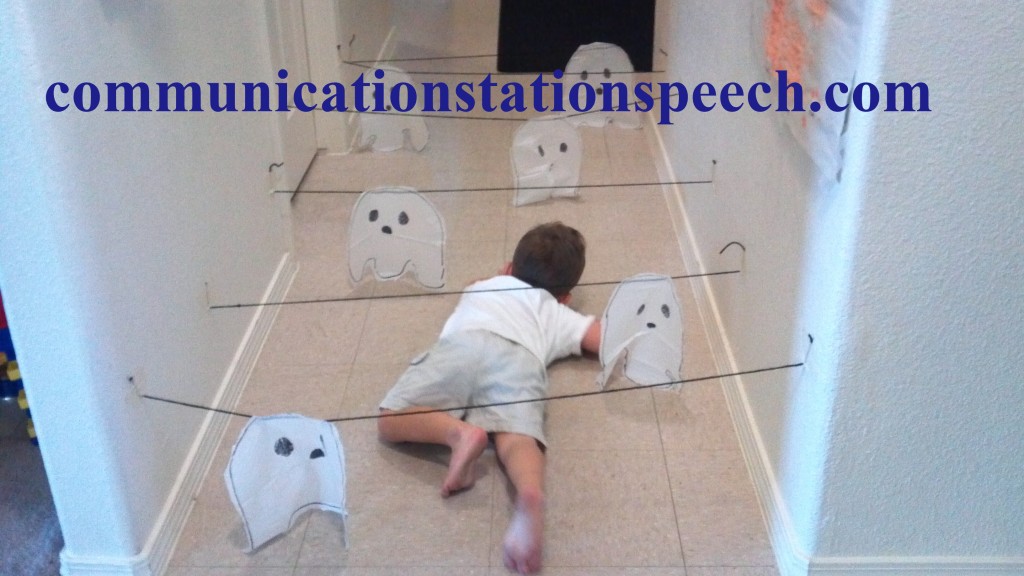 This is "Boo Alley" (at least that's what I called it).  Pretty self explanatory I think!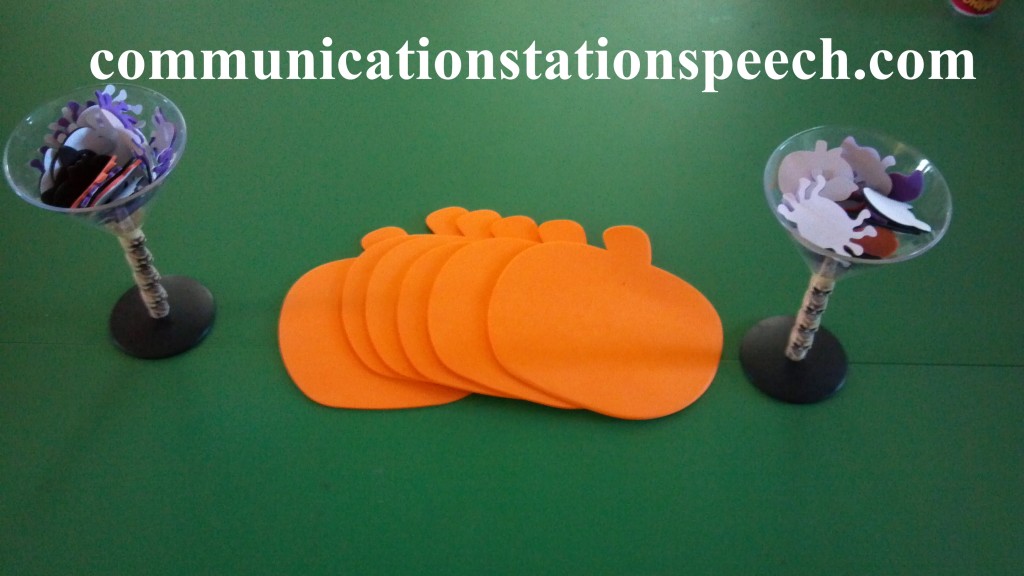 Pumpkin decorating with foam stickers is another fun activity.  With the roll of a dice, you can incorporate numbers in to this simple activity.
We purchased these light up balloons at Walmart!  My son and his friends had a FUN TIME  with them!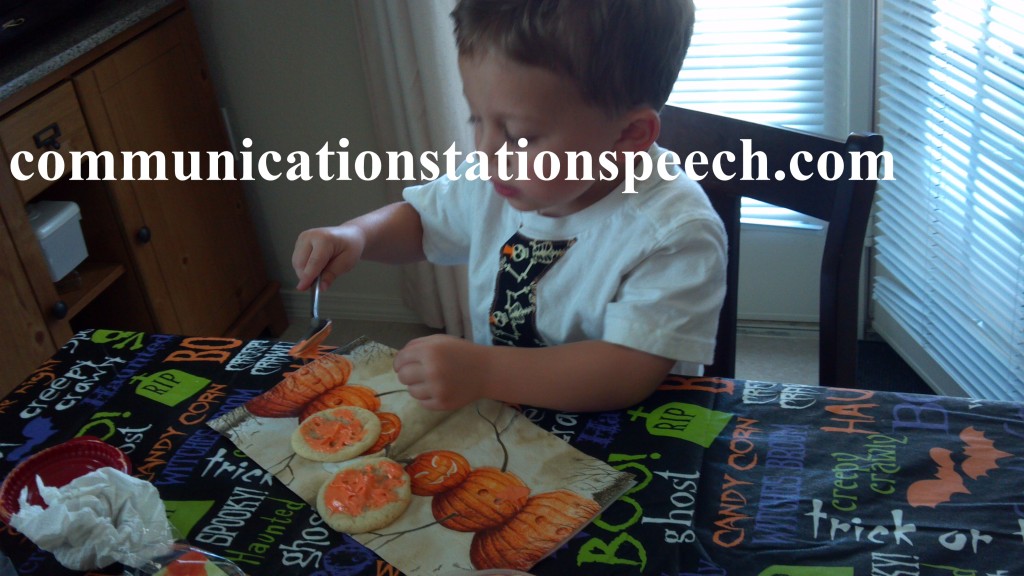 I'm not sure you can really have Halloween fun without cookie decorating right?!  Ha!  Of course the best part is getting to eat them after!
We have lots of fun with holiday themed meals!  This is one simple example…I used a pumpkin cookie cutter to make a pumpkin shaped sandwich and simply made a pumpkin face on his mandarin oranges fruit cup, placed on a "scarecrow" plate and voila'…a simple Halloween/Fall themed lunch! Yummm!
So that's what we have been up to over the last two weeks.  Having so much fun with numbers and Halloween!  Do you have any go to Halloween activities you do with your children?  Comment below!