Welcome to Communication Station: Speech Therapy, LLC!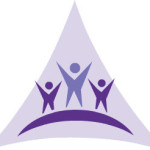 Communication Station:  Speech Therapy, LLC is the leader in providing in home pediatric speech therapy services in Stafford, Virginia.  We believe that every child can succeed and view parents as an integral part of the therapy process.  Therefore, we take our role as educator and mentor of caregivers very seriously.  In order to effectively accomplish this and facilitate generalization of learned skills, we incorporate caregiver involvement into  speech therapy services in a child's most natural environment.
Services provided:
Communication Station: Speech Therapy, LLC uses evidence based practices and current research to provide individualized services to meet the needs of each client.  The services provided are:
speech and language screenings
comprehensive assessment and diagnosis of communication disorders
implementation of individualized treatment plans for children
consultative services for parents which include parent education and training
assessment and training the use of alternative communication modalities (e.g. aided and unaided AAC, signed English,Voice output communication aids, etc.) as appropriate
additional educational resources via this website's blog and Facebook page.
Communication Station: Speech Therapy, LLC is dedicated to providing the best individualized speech and language services for a wide-range of diagnoses including but not limited to:
Articulation Deficits
Attention-Deficit-Hyperactivity Disorder (ADHD)
Auditory Processing Disorder (APD)
Autism Spectrum Disorder (ASD) (including High Functioning Autism and Asperger's Syndrome)
Cognitive Impairment
Developmental Delay
Executive Function Deficits
Fluency (stuttering)
Genetic Syndromes (e.g. Downs Syndrome, etc.)
Hearing Impairment/Cochlear Implant
Learning Disabilities
Motor Speech Disorders (e.g. Childhood Apraxia of Speech, Dysarthria, etc.)
Neurological Disorders (e.g. Tramatic Brain Injury, CerebralPalsy, etc.)
Receptive/Expressive Language Disorders
Reasonance Disorders
Word Retrieval Issues
If you have a concern about your child's speech and language development and would like a consultation, please call the number posted on this website.
About This Blog:
 Communication Station: Speech Therapy's blog was created as an educational resource for parents, educators, speech-language pathologists and other professionals.  To be clear, the information, activities and suggestions in this blog are NOT to take the place of participating in speech therapy sessions with a licensed Speech-Language-Pathologist, but rather a place to gain knowledge and insight, while enhancing communication skills with children as a supplement to therapy.
This blog is also written for the small group of children who may no longer qualify for speech therapy however are struggling to maintain their skills at home.
Terms of Use
Please refer to the TERMS link at the top of this page for full terms and conditions for this site.