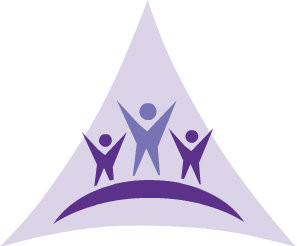 Maria Del Duca, M.S. CCC-SLP takes her role as speech-language pathologist and educator very seriously.  She enjoys parent and professional education and understands the need for effective training in various areas of communication development and disorders. Therefore, Communication Station, Speech Therapy, PLLC offers a variety of seminars for both professional and caregiver target audiences.
Seminars which target caregiver audiences, will provide a basic foundation of the chosen topic, a limited account of the theoretical framework underlying appropriate therapeutic strategies, and functional techniques which can be easily implemented within one's natural environment.
Seminars targeting professional audiences will provide a thorough educational foundation of the chosen topic as it relates to one's professional field and work setting, a complete view of the theoretical framework underlying various therapeutic techniques, current research regarding various therapeutic and educational strategies, and a functional approach to implementation of effective therapeutic or educational programs for various populations.
All seminars can be adjusted by instructional level (beginner, intermediate, advanced) and duration according to your needs.
After completion of a seminar, professionals can obtain a certificate of completion which denotes the number of professional development hours they receive for each seminar in which they participate.  Speech-language pathologists can also receive Certification Maintenance Hours (CHM) which are accepted by the American Speech-Language and Hearing Association (ASHA) for maintenance of one's Certificate of Clinical Competence (CCC).
You can find a list of the seminars currently offered by clicking on the "Professionals" or "Caregiver" tab above.  If you would like to schedule a seminar with Maria Del Duca, please contact her via the phone number or email address posted on this site.