FREEBIE Friday: Twas the Night Before Christmas Fill-in-the-Blank Poem!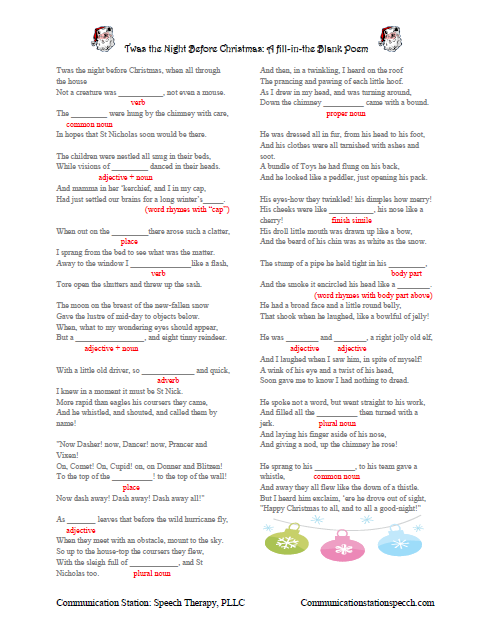 Here's another fun Christmas activity you can do with your clients.  We all love mad libs!  Well how about a fill-in-the-blank activity for the famous Twas the Night Before Christmas poem?
This is a simple way to work on parts of speech, rhyming skills, reading and conversational articulation skills, and even understanding humor.  You can have students work individually, in pairs or as a whole group to complete fill in the blanks and read their new poetic creation!
Grab your Fill-in-the-Blank poem here!
Also in case you missed it last year, I made a fun inferencing activity to go along with this poem.  It contain an copy of the poem in it's original format as well as 24 pre-made inferencing cards and 6 additional blank cards so you can make your own as needed.
Grab the poem in it's original format here!
Grab the inferencing cards here!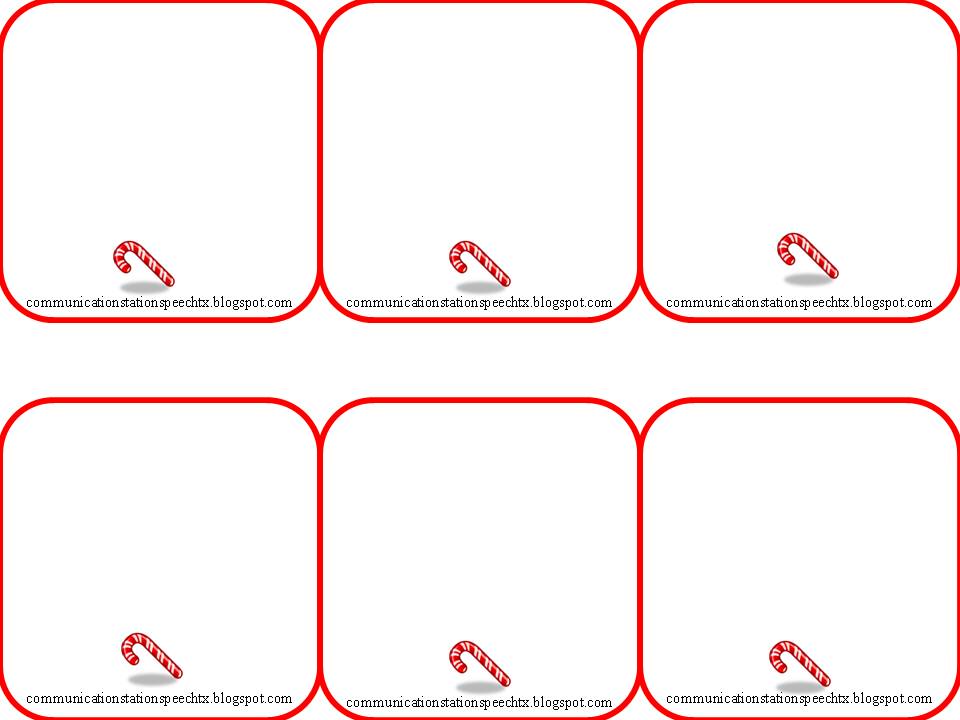 Enjoy!