FREEBIE Friday: Ocean Animals Guessing Game!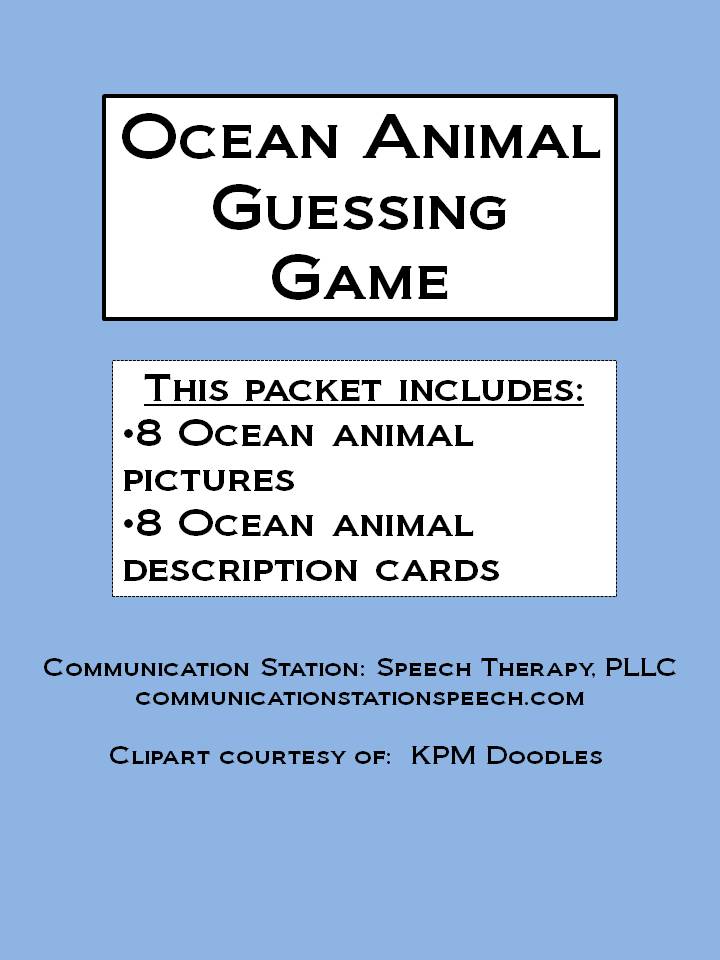 Several months ago I shared a farm animal themed inferencing game which went really well for my kiddos.  (If you missed it, check it out at the link above)

I decided to make an ocean animal inferencing game as well.  And you all know by now, if I make it, you get it as well.  So…here it is just for you!!!  

You will notice this material, while similar to the farm animal game, has some descriptions that have more extensive vocabulary.  I made this game for a particular client in mind who needed some vocabulary development as well as stronger semantic networks.  So I wrote more complex descriptions with the goal to discuss the new vocabulary.  For my younger kiddos, I just simplify the description and don't add in the more complex vocabulary words.  Easy peasy!

So I hope you get to use this as well.   Enjoy!

What do you think about this freebie?  Would you like to see more inferencing type of activities?  Have an idea on how to effectively use this material?  Comment below!


Note: they typo you see in the pictures below has been fixed! Thank you!