Tip Tuesday: The Napping House!
Who doesn't love using books in therapy? The Napping House is one of my personal favorites for story sequencing and simple story retelling or our PK kiddos.
Initial Reading:
I always begin with an initial reading of the book, using pointing and showing to emphasize actions of characters in the book.  I take this time to ask wh?s after each page to make sure my students are comprehending information begin presented.  And of course even at PK age, I still will be sure to ask prediction questions.  Early exposure to these skills will keep our kiddos learning at a competitive rate even if their language is not at advanced or grammatically correct as peers.
Re-enactment and Repeated Reading:
The second time around, I re-read this book but this time I use some simple visuals to support and act out the story.  I will have my students take turns placing each character on top of the others in the bed.  I simply used pictured from microsoft ppt.  Come back on Friday to grad these pics if you'd like them for your own "Napping House" adventure.
Video/3rd Repeated Reading:
When I have access to Youtube, I love to use the simple video reading of "The Napping House" (see video below pics) for a third repeated reading and additional exposure to this book.  Of course I once again, have students sequence the pictures appropriately as they "hear" the story as a set pace without pauses or interruptions.  Good for auditory comprehension, auditory memory, and auditory attention skills.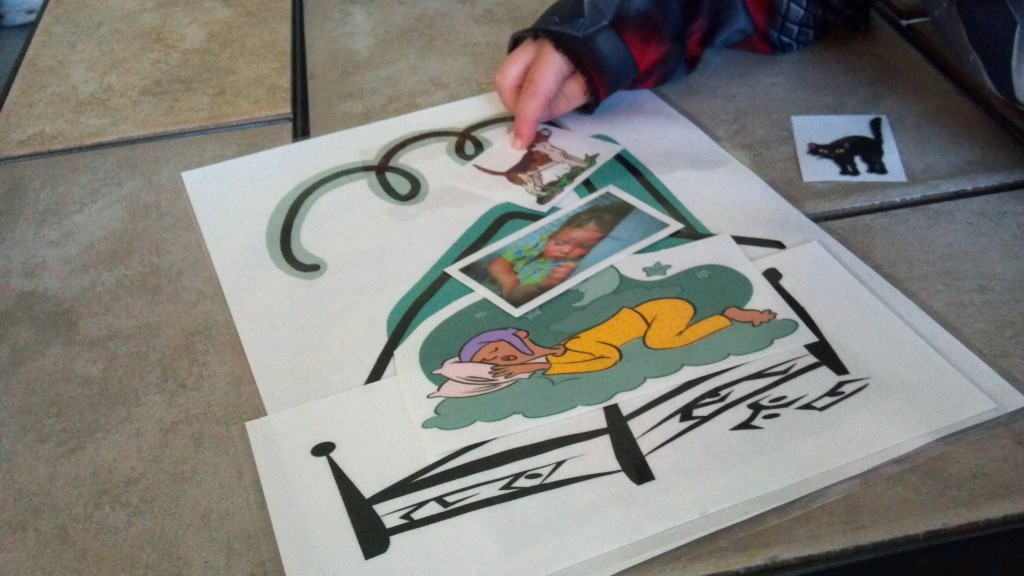 Video:
If you want a copy of these pictures, come back this Friday and I'll have a link on my freebie Friday post for you! Happy talking and reading!!!