FREEBIE Friday: Mayflower "Inferences"!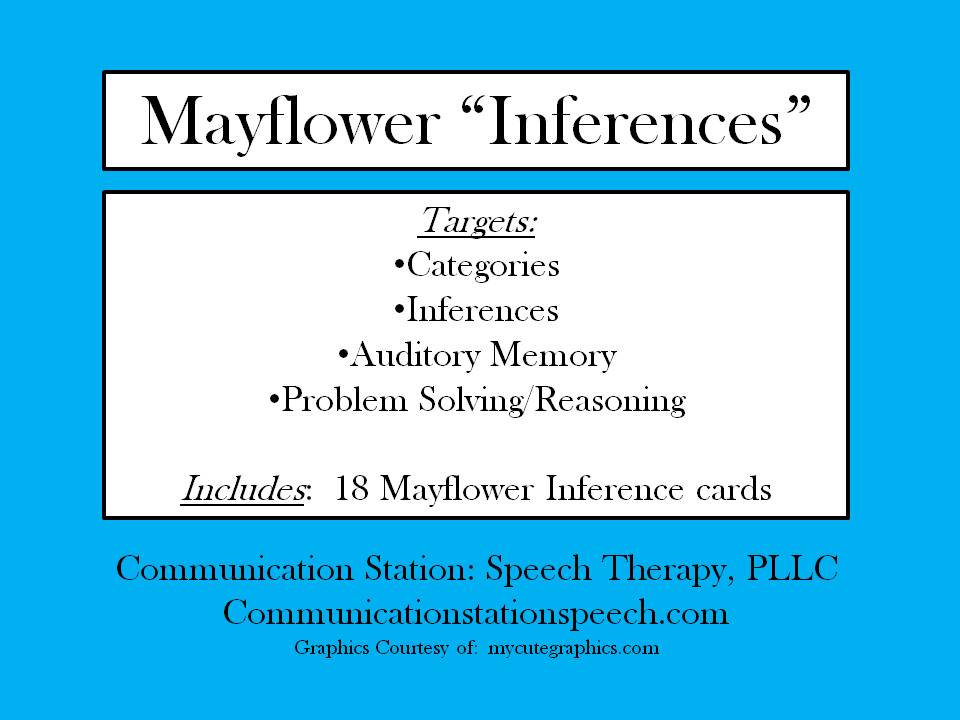 I know, what you are thinking.  Halloween was just yesterday and already you are sharing Thanksgiving freebies?  Well since we only have 3 Fridays before Thanksgiving, I have to start ASAP.  So today is the first!
Mayflower "Influences" is a simple activity that contains 18 inference cards (see examples below).  Each inference card has 4 objects that indicate an object or a place.  The objective is to correctly guess what that object/place is.  For each correct answer the student either keeps the card or receives a number of points.  The student with the most points at the end, wins.  (You can also use this activity for individual therapy or for larger groups of students you can make teams).
What can be targeted?
You can work on category naming, problem solving/reasoning skills, inferencing, or even auditory memory skills in this activity (of course articulation skills can also be targeted in this activity via reading or at conversation level).
Have other ideas for this activity?  Please share them below!
Simply print, cut, laminate (if you are planning to reuse) and play!
Enjoy!