Giveaway: Eliciting Language in Pre-Verbal Children with ASD!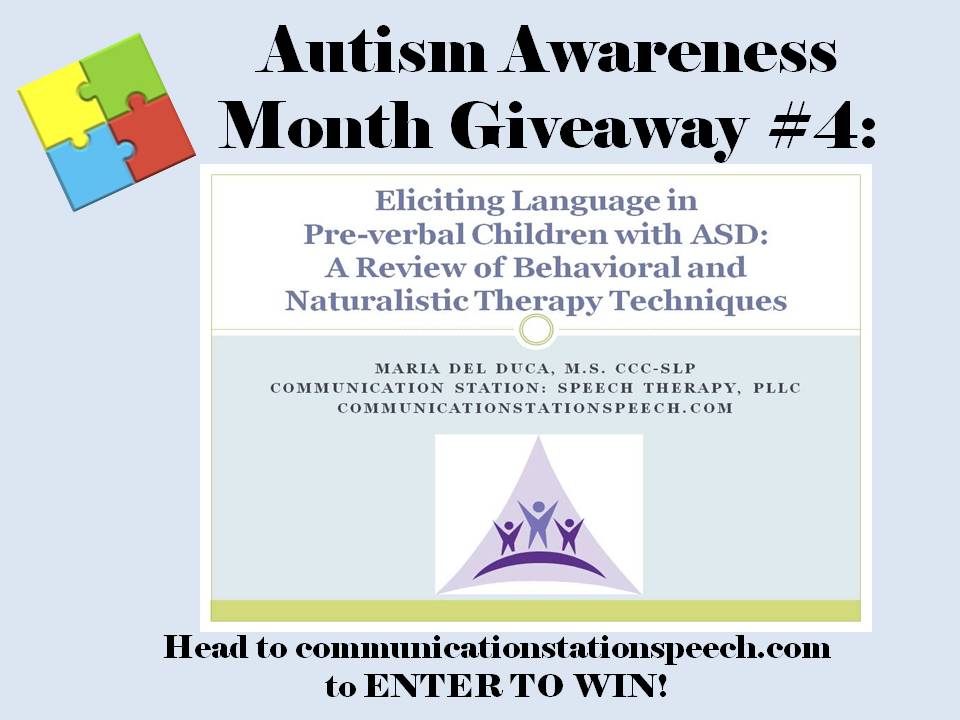 I'm very excited to be sharing this new product with some lucky follower!  Check out the product description below and enter via the rafflecopter widget at the bottom of this blog. If you don't win, don't worry for this weekend ONLY, you can grab this product at 50% OFF by using the code below!
Product Description:  This product is a 64 page PDF reviewing the types and research support for current behavioral and naturalistic therapy techniques used to move children with autism spectrum disorder from a pre-verbal state to verbal communication.  This  product is perfect for new clinicians, educators and clinicians unfamiliar with therapy techniques for nonverbal children with autism spectrum disorder, and seasoned clinicians and educators looking for information regarding various techniques and research support.  For a detailed list of pages in this product click here!
To be a valid entry you must comment on this blog post.  All invalid entries will be deleted and/or discarded at the time to choose the winner.